HVAC Service Professionals Near Portsmouth, VA & Surrounding Areas
In Portsmouth, VA, home comfort is essential. Part of that means having an HVAC system you can depend on to heat your home when it's cold and cut through the heat when it's blazing outside.
Whether you need a new furnace, a new air conditioner, HVAC maintenance, or HVAC repairs, Energy Pro Heating & Cooling is here to help. If you need service, don't wait. Call or contact us today, and we can book an appointment for a free consultation today.
Local, Dependable HVAC Repairs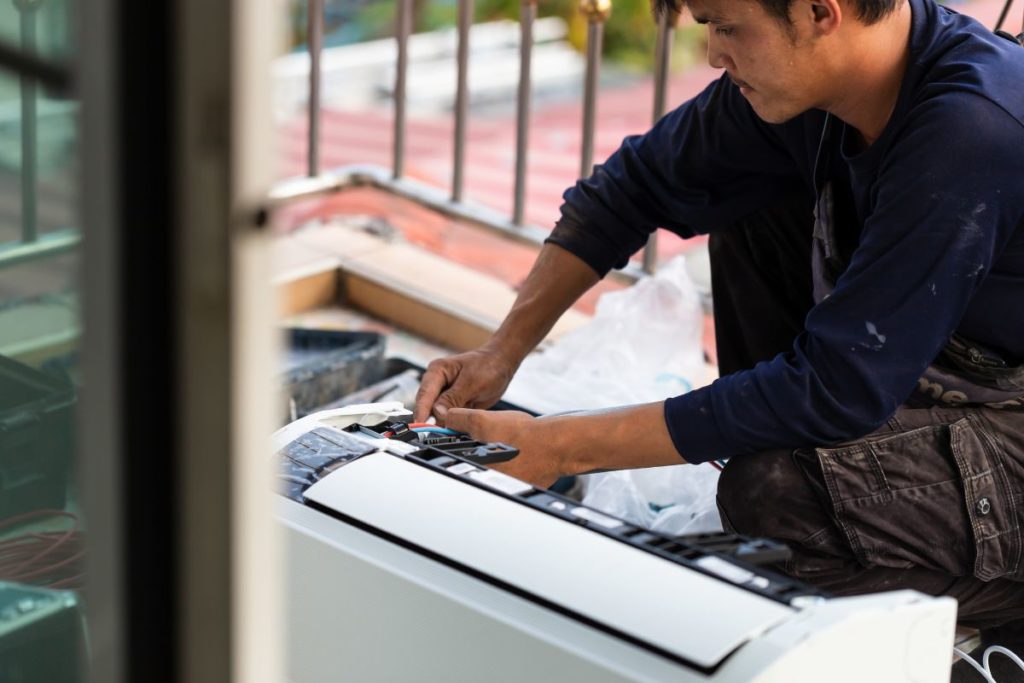 If you are a Portsmouth, VA, resident or live near the Chesapeake, VA, or Suffolk, VA, areas, Energy Pro Heating & Cooling has your back. And if you need an AC repair or a furnace repair, we can do it, even in an emergency or on a last-minute basis.
There is nothing worse than discovering that your HVAC unit isn't working when you need it most. Worse than that, if your furnace breaks down in the dead of winter, your home could face severe damages that would require even more repairs. If you need repairs done for your HVAC unit, don't wait. Our repair services are available 24/7. Get us on the phone, and we'll be on our way to help.
Furnace Installation Experts
Energy Pro Heating & Cooling partners up with some of the industry's best and most reliable brands. That means you can expect only the highest quality, high-efficiency furnaces when it comes to a new furnace installation in your home. With Energy Pro Heating & Cooling, you can expect no-pressure, free estimates that will explain only the best and most appropriate furnace options for the size of your home.
If you need furnace replacement, we can do that, too. If you aren't sure if your furnace requires replacement, keep an eye out for any unusual behavior. If your furnace isn't putting out hot air, is heating unevenly, is producing strange smells, or is making alarming noises, give us a call to see what is affecting your furnace. Also, if your furnace is over 15 years old, a new furnace may very well be a cost-effective decision.
Furnace Tune-Ups
Getting regular furnace tune-ups is one of the best things you can do for your home. By maintaining your furnace year after year, you will keep its energy efficiency high, so your energy bills don't spike. You ensure your unit is functioning correctly, and you can get ahead of any potential issues. An old, unmaintained furnace can be a dangerous thing, sucking up money from high energy bills and potentially affecting your family's health.
AC Installation Professionals
If your home needs a new AC unit to beat the heat, it's never too early to get one installed. When it comes to AC installation, Energy Pro Heating & Cooling can install any make or model of air conditioner your home may need, from whole-house air conditioning systems to ductless AC units.
If you've recently built an addition to your home or don't have ductwork, we can install ductless mini-splits (AC) for personalized comfort in every room. Ductless mini-splits are incredibly energy efficient and near-silent. They also include built-in filters you can clean at home.
If you currently have an AC unit and are on the fence about getting an AC replacement, keep reading.
There are some red flags to look out for that might indicate your AC is reaching the end of its life, in which case you should seriously consider a replacement. If your current AC fails to put out cool air, is cooling unevenly, produces strange sounds or odors, or excess moisture is visible on the unit, something may be wrong. Another indicator is unusually high energy bills.
If you notice any of these signs, call an HVAC professional right away so they can inspect your unit. We will make repairs if it is possible to restore your unit's functionality. Otherwise, we will explain what options you have for AC replacement.
AC Maintenance
Not everybody realizes that AC maintenance is a necessity homeowners should take care of annually. Without proper and regular maintenance, your AC unit will slowly but surely lose its energy efficiency, causing your energy bills to swell from month to month. Not only that, but if any potential issues could negatively affect your unit, you won't know about it until something breaks or your health is concerned.
Don't wait that long! AC maintenance is a small cost that will save you significantly more money than you will pay in the long run.