AC Tune-Up Professionals Near Portsmouth, VA & Chesapeake
Is your air condition system prepared for the summer heat that's heading your way? If not, it's a great time to reach out to the team at Energy Pro Heating & Cooling.
We are your premier provider of AC tune-up services in Portsmouth, VA, and the surrounding communities. We know what it takes to make sure that air conditioners in the local community have what they need to work well through the summer season.
If it's been a while since you turned your AC on, it's a great time to have it checked over by a professional technician. Still not ready to take the leap? Read on to learn more about the benefits of scheduling a regular AC tune-up!
Why Should I Get an AC Tune-Up?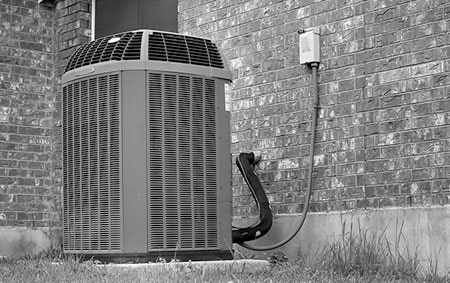 The best way to save time, effort and money is by maintaining your AC. How do we know this? Experts agree that tuning up your air conditioner will lead to the following benefits:
Longer AC Lifespan
Remember how much it cost you to install your air conditioner when you first got it? When you maintain the condition of your unit through regular, seasonal maintenance appointments, you can ensure that you'll get the full value out of your investment. The longer your air conditioner lasts, the more you stretch your dollar. It is as simple as that!
Energy Savings
We know how important it is to conserve energy. Ensuring that your AC is in peak condition can cut down on your energy usage. When an air conditioner isn't operating at its best, it runs longer and is less effective.
Help your air conditioner work how it should by scheduling a regular, annual tune-up before the summer season hits.
Money Savings
Who doesn't like saving money? When you save energy by maintaining your system, you will save money on your energy bills. A unit that is fully optimized can run more efficiently, which means that it can produce a greater volume of colder air in a shorter period of time. You'll enjoy a cool, comfortable home without being faced with skyrocketing energy bills!
Better Air Quality:
Once we change your unit's air filter and clean the entire system, the air quality will be so much better in your home. Changing air filters is hugely important for our customers that suffer from allergies or asthma. Changes in Portsmouth's seasons often increase allergens and pollutants in the air. Beat the springtime seasonal allergies with a regular AC tune-up.
Reduced Likelihood for Costly Repairs
Imagine waking up in the middle of a hot summer night and finding that your AC has stopped working! With regular tune-ups from Energy Pro Heating & Cooling, you'll know that your AC is ready for all that the seasons may bring.
When our technicians stop by for your AC tune-up, we'll make sure to assess the unit thoroughly. If there are any loose connections, we'll tighten them. If there is dust or debris in your unit, we'll clean it. Looking over your unit will allow the technician to fix minor problems before becoming a huge (and expensive) hassle.
What is Involved in an AC Tune-Up?
If you want to protect the money that you've invested into that air conditioning system, regular tune-ups are the way to go.
Here's what you can expect during your seasonal AC tune-up in Portsmouth:
An In-Depth Inspection
Our technicians will begin the AC tune-up by inspecting your air conditioner. They will find out if any parts need to be replaced or tested. In most cases, repairs can be done on the spot, so you won't have to worry about scheduling a follow-up visit later on.
Refrigerant Check and Refill
Our AC tune-up service also involves checking the refrigerant levels in your air conditioner. The technician will make sure that the levels are appropriate for ideal cooling performance in your specific make and model. Our pro technicians will refill the coolant as needed during your tune-up.
Diagnostics
Your visiting technician will run necessary tests on your air conditioner's parts to ensure that the entire system is working together and operating efficiently.
AC Filter Replacement
This is one of the most common and easy components of an air conditioning system to address. Our qualified technicians will walk you through the process of AC filter replacement. They'll clean up the immediate area around your unit and make sure to leave you with a fresh filter so that you can be confident that your air will be cool and fresh.
These are just a few of the services that Energy Pro Heating & Cooling provides during one of our AC tune-up visits. We recommend that our customers do a tune-up for their air conditioner at least once per year. Most customers choose to do these in the springtime to be confident that their air conditioning systems are ready for the heat of the summer.
Schedule your AC Tune-Up with Energy Pro Heating & Cooling
Are you ready for your annual AC tune-up in Portsmouth? Simply give us a call! We even have an online service request form to make things easy. Reach out to Energy Pro Heating & Cooling today for all of your AC needs. We can handle AC installations and AC maintenance. Our team can even walk you through ductless AC options. We look forward to working with you!