AC Replacement in Portsmouth, VA
Energy Pro Heating & Cooling is your trusted partner for air conditioning replacement services in Portsmouth, VA. If you're in need of a reliable and efficient AC system upgrade, our team of experienced professionals is here to help. We understand that your comfort and energy efficiency are important, and that's why we offer top-quality products and expert installation to ensure that your new unit operates at maximum capacity. With Energy Pro Heating & Cooling, you can enjoy cool and refreshing indoor air while saving money on your energy bills.
Let us help you take the next step toward a more comfortable and sustainable home. Call
(757) 699-4090
or
contact us online
today to schedule your AC replacement appointment.
Why Replace Your Current Air Conditioner?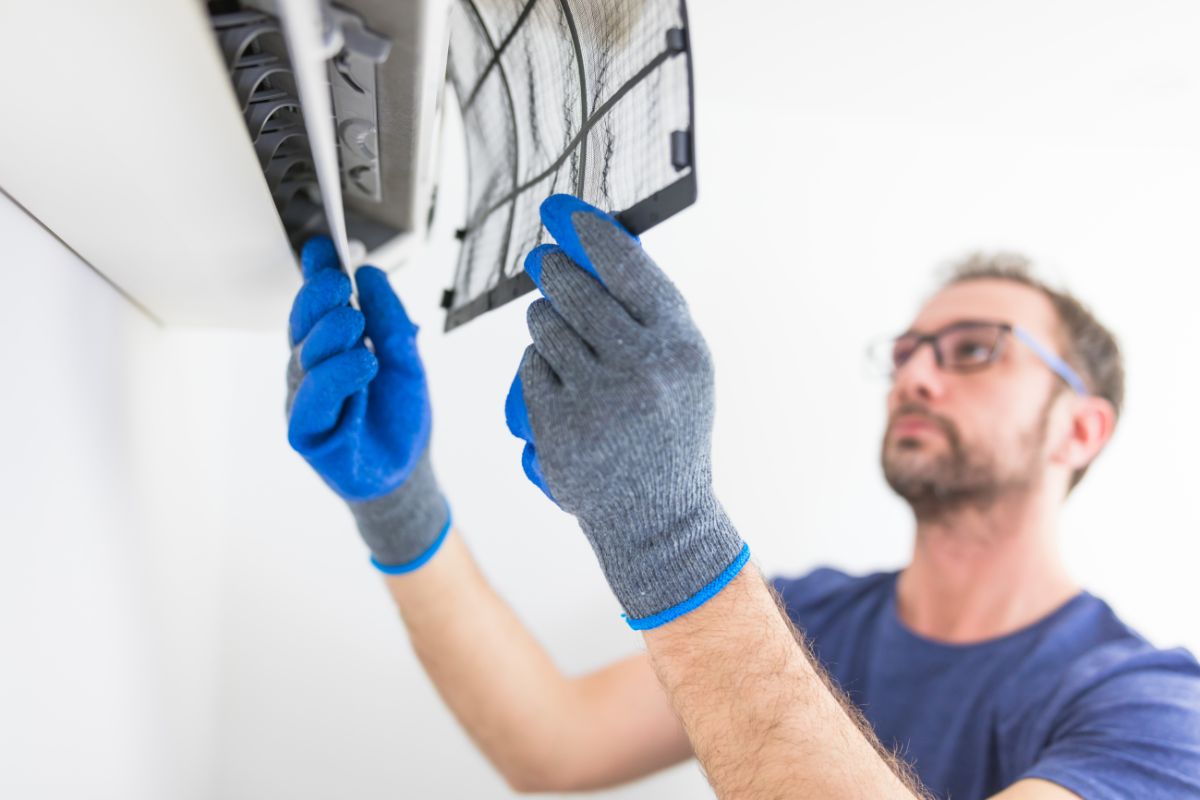 We may offer you the option of repairing or replacing your current system. Why should you consider an air conditioner replacement? Repairs typically cost less, but that doesn't mean they are the best solution. We recommend an HVAC replacement if we believe the following will apply. A new system will increase the home's energy efficiency and lower monthly energy costs. You will find it easier to keep the house at the desired temperature and see an improvement in air quality. The new system will last longer than the existing one and may have features and technology that did not exist when you purchased the current system. When you call Energy Pro Heating & Cooling, we always put your interests first. We will not recommend an AC unit replacement unless we feel it is the best solution. We explain why we believe it is when we make this recommendation. You may be hesitant because you worry about the AC replacement cost. We offer financing if this is a concern, as we want you to be comfortable in your home. We also offer a service club membership to keep your new unit in optimal condition. Ask our technician for more information about this club.
When Should You Consider Replacing Your Air Conditioner?
When should you call for an AC replacement rather than a repair? We typically tell our customers an air conditioner replacement makes more sense in certain situations. If your air conditioner is over 10 years old, look into an air conditioning replacement. A new unit will run more efficiently and save you money each month. You will also get access to new features and technology with a replacement unit. When the unit needs regular repairs, quit spending money to keep it running. Call Energy Pro Heating & Air Conditioning and put those funds toward the AC replacement cost. Over time, regular repairs will equal the cost of a new unit, so it is best to spend the money on a new unit now. The energy efficiency of your home improves when you purchase an AC replacement. Air conditioners use a lot of energy when operating. You will appreciate the savings you see by upgrading to a new unit. The new unit will heat and cool the home evenly. In addition, it will improve the air quality. Invest in a replacement, and the air won't be stuffy or foul-smelling. All rooms will remain the same temperature as well. Call us to visit your home. We examine the system and determine if replacing is the best option. We strive to make the decision effortless for you. Customers love us, as evidenced by our excellent reviews, and our honesty is one of many reasons they do.
Factors to Consider When Replacing Your AC
You need a reliable contractor for your HVAC system replacement. Energy Pro Heating & Cooling ensures our technicians undergo extensive training to handle any situation with your air conditioner. We consider several factors when helping you choose a replacement unit. These factors include your lifestyle and what you want from the air conditioner. We measure the area and provide you with options. When you choose an AC replacement, we complete the installation to factory standards.
Why Choose Energy Pro Heating & Cooling for Your AC Replacement?
Upgrading your home's AC system with
Energy Pro Heating & Cooling
is a smart investment for your family's comfort and savings. Our experienced technicians will help you choose the right system for your home and guarantee a hassle-free installation process. With our energy-efficient AC units, you can enjoy significant cost savings on your energy bills, enhanced indoor air quality, and reliable cooling throughout the hottest months of the year.
Don't hesitate to give your home an AC upgrade. Reach out through our
contact page
or call us at
(757) 699-4090
to schedule your AC replacement and start experiencing the benefits of a top-performing air conditioning system.