HVAC installation is essential for any home or business. HVAC systems provide both heating and cooling, making them important for comfort and regulating indoor air quality. Hiring a professional HVAC installation company ensures the job is done safely and accurately, making it more energy efficient and less likely to break down in the future.
Energy Pro Heating and Cooling offers HVAC installation services in Portsmouth, VA, with a team of licensed professionals. We also offer maintenance plans to ensure your HVAC system continues to run smoothly for years to come.
Count on our expert technicians to take care of all of your HVAC installation needs. Call us today at (757) 966-1000 or contact us online to see how we can help keep your home comfortable all year long.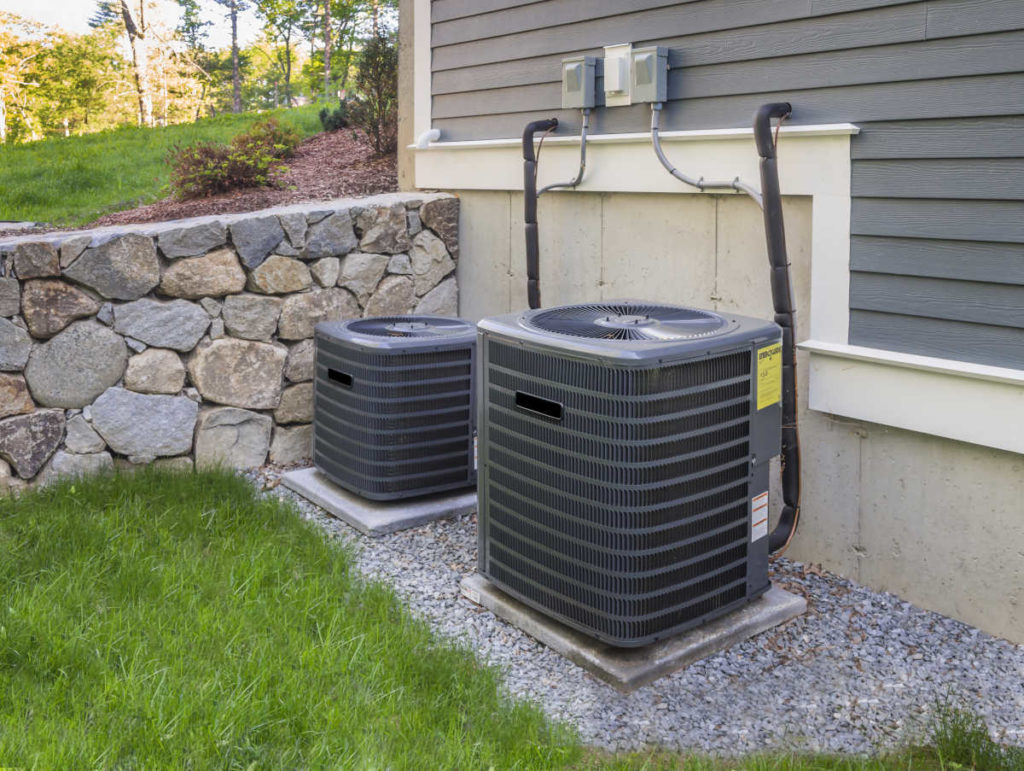 How To Choose the Right System for Your Home
When it comes to HVAC systems, one size definitely does not fit all. Before installation, it's important to consider factors such as the size and layout of your home, energy efficiency preferences, and budget. Working with a professional HVAC installer can help make this process easier. They can assess your home's needs and recommend the best system for its size and climate requirements. It's also important to consider potential maintenance costs and the availability of replacement parts for the selected HVAC system. Choosing the right HVAC system can save you money in the long run by ensuring efficient operation and reducing repair expenses.
Benefits of HVAC Installation
Have you been considering HVAC installation in your home? This system can bring a range of benefits, including:
Improved Air Quality
One of the primary benefits of installing an HVAC system in your home is that it can improve the quality of the air inside your home. Various sources of indoor air can be polluted, including dust, pollen, mold spores, and pet dander. An HVAC system filters the air inside your home, removing these pollutants and improving the air quality.
Reduced Allergies and Asthma Symptoms
Another benefit of an HVAC system is that it can help to reduce allergies and asthma symptoms. If you or someone in your family suffers from allergies or asthma, filtered air can significantly affect their symptoms. By removing allergens and other irritants from the air, an HVAC system can help to reduce sneezing, coughing, and wheezing.
Improved Energy Efficiency
An HVAC system can also improve the energy efficiency of your home. In the summer, an HVAC system can keep your home cool without needing open windows or fans, which can waste energy. In the winter, an HVAC system can keep your home warm without needing extra space heaters, which can also be very energy inefficient.
Extended Equipment Life
Finally, an HVAC system can help to extend the life of your home's equipment. For example, if you have a central air conditioner, regular maintenance and proper operation of your HVAC system can help to extend its lifespan. Additionally, an HVAC system can help to protect sensitive electronics from dust and other particles that could shorten their lifespan.
If you've been experiencing any issues with temperature or air quality in your home, HVAC installation might be the solution you've been searching for.
HVAC Installation Vs. Repair
While an HVAC unit may continue to function for a period, it will eventually reach the end of its lifespan. At this point, HVAC installation from a reputable company like ours is the best option. Not only will a new HVAC system provide reliable cooling when temperatures rise, but it can also help solve common issues that come with older units, such as frequent and expensive repairs, inconsistent cooling, strange smells, poor airflow, and higher energy bills. Investing in HVAC installation can save you money and headaches in the long run. Trust us to find the right HVAC system and ensure proper installation.
Let Energy Air Heating and Cooling Help with Your HVAC Installation in Portsmouth, VA
Are you in need of HVAC installation in Portsmouth, VA? Look no further than Energy Air Heating and Cooling. Our team of experienced professionals will handle the installation process for you, ensuring the job is done correctly and efficiently. We'll work with you to determine the best HVAC solution for your needs, considering factors like size and energy efficiency. Plus, our technicians stay up to date on industry standards and technology advancements to guarantee top-notch service.
Trust Energy Air Heating and Cooling for all your HVAC installation needs in Portsmouth, VA. Call us today at (757) 966-1000 or contact us online for more information or to request service.